Duke declares war on grey squirrels
HRH Prince Philip (Windsor, previously Saxe-Coburg-Gotha) today became the third member of the British royal family to speak out on environmental issues. Taking a tough line against grey squirrels he stated 'This foreign invader to our shores has decimated the population of many of our indigenous species.' Further remarks were interrupted by a 21-gun salute that had been carefully targeted at a large colony of this miserable Continental pest.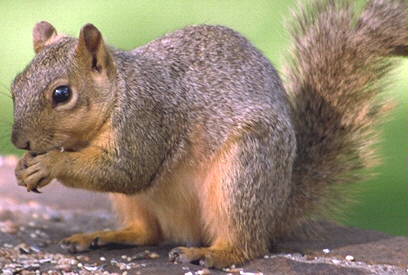 Prince Charles added 'Unlike my father I can see that it is far more important to look at the minute genetic differences between crop species than the far more phenotypically obvious variation one may see in a wider context. Now can I go back to talking to this rosebush?' His spokesman added that he hoped the Prince's remarks would not be misinterpreted.